Plastic half-pallet with a full table top and hygienic certificate PZH
The P8 model plastic pallets are characterized by high durability thanks to the thick-walled structure and the characteristics of the selected raw material, a composite with LLDPE admixture from recycled material, having high impact resistance, also at low temperatures. Pallet skids have steel reinforcement.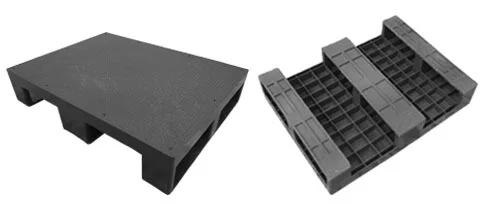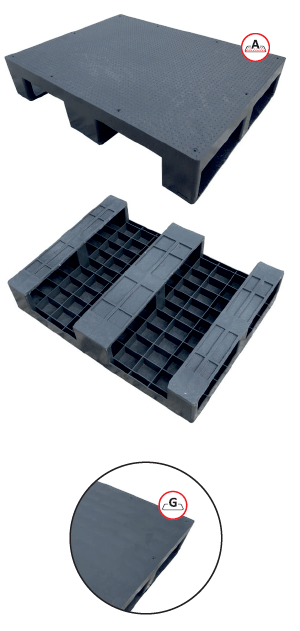 Pallet skids have additional steel reinforcement. The low price of the P8 full top plastic half pallet is available thanks to the unique technology of obtaining recycled material. The surface of the plastic half pallet is smooth / non-slip.
Dimensions and weight of the P8 plastic half-pallet
dimensions: 800 x 600 x 150 mm,
weight: 10,5 kg,
color: black,
surface:

A – non-skidding,
G – smooth.
Load limit for P8 plastic half-pallet
P8 plastic half-pallets are very durable – permissible loads on high storage racks up to 500 kg (with even load distribution), dynamic loads up to 1500 kg, static loads on a flat surface up to 2500 kg.
rack: 500kg,
dynamic: 1500kg,
static: 2500kg.
Contact the manufacturer of plastic pallets directly