Low price thanks to our innovative recycling techniques
Pallets can be stacked to reduce transport and storage costs. STACKING PALLET UP TO 60 PIECES.
Specification:
dimensions: 1200 x 800 x 125 mm,
weight: 6 kg,
color: black,
surface:
Maximum loading:
– static: 1500 kg,
– dynamic: 700 kg.
NOT SUITABLE FOR RACKS!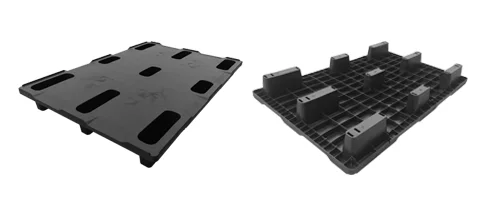 Contact the manufacturer of plastic pallets directly