PLASTIC PALLET COLLARS are less expensive and more practical than pallet boxes and other plastic collars.
We recommend to use our collars with pallets P18.
PALLET LIDS are often use for securing loads without boxes by protecting their top layers.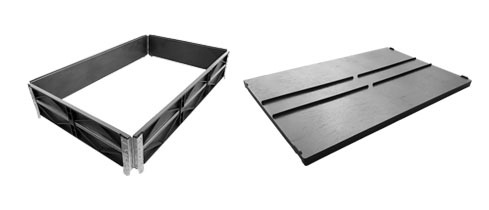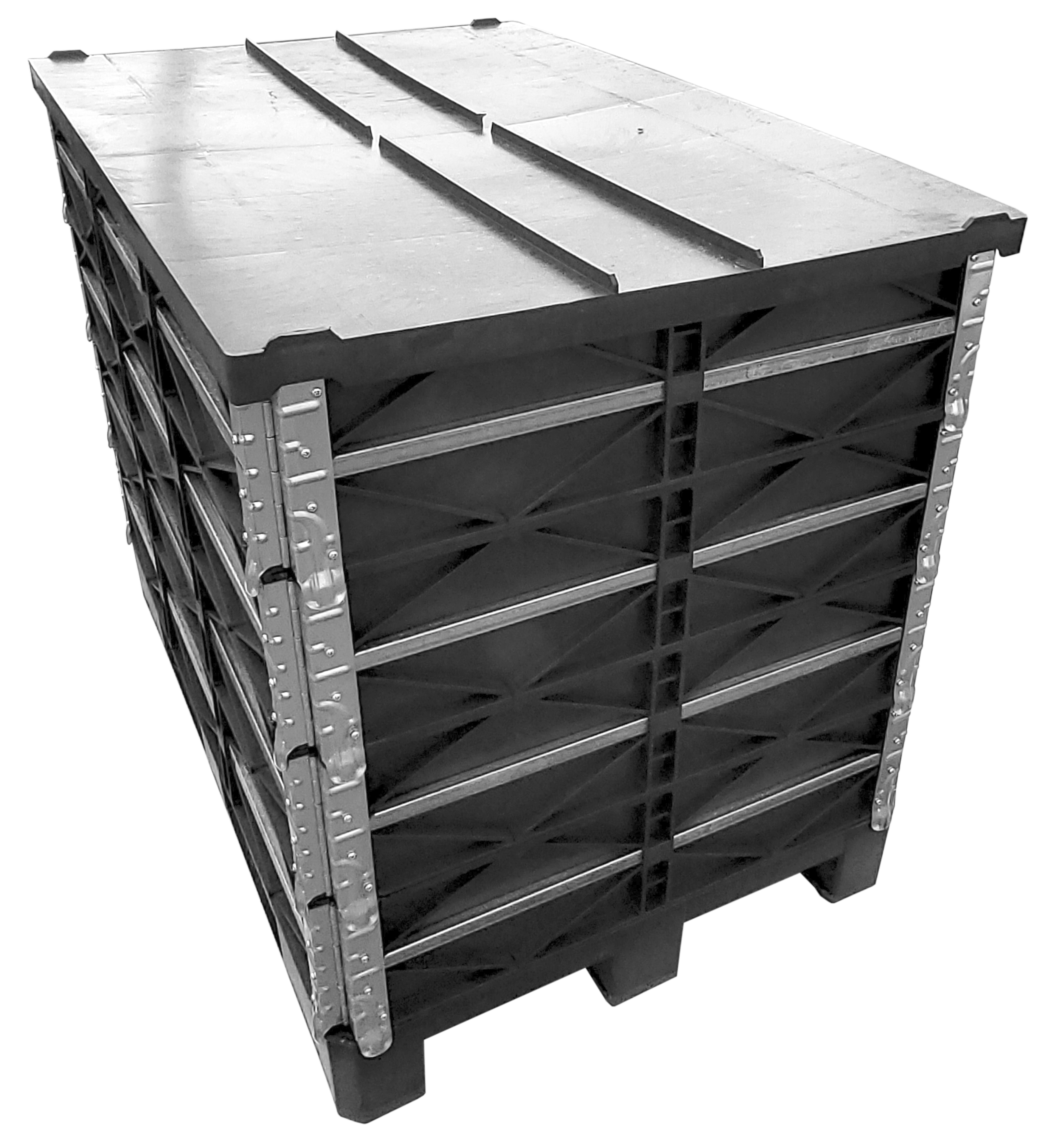 DURABILITY – due to steel reinforcement and the choice of raw materials – the recycled HDPE, which has a very high impact resistance, also in low temperatures,
LOW PRICE – thanks to our innovative technology utilising recycled raw materials.
Specification of collar:
Outer dimensions: 1210 x 810 x 205 mm,
Wall thickness: 24 mm,
Hinges: 4,
Weight: 9,60 kg +- 2,5%,
Color: black,
Specification of lid:
Outer dimensions: 1220 x 820 x 40 mm,
Wall thickness: 4 mm,
Weight: 5,5 kg,
Color: black,
Contact the manufacturer of plastic pallets directly